Kitchen Cabinet Restoration
Why buy new cabinets when you can restore your old cabinets for a FRACTION of the cost?

Now is the time to turn your old, out dated kitchen cabinets into beautiful modern cabinets that will greatly improve the appearance of your kitchen.Our crew can paint or stain your old cabinets in a matter of days. The final product is a flawless finish that will last for years to come. Take a look below at a project we recently completed.
Here's The Before Photos
The cabinets were worn and out dated. The customer had received quotes upwards of $20,000 to replace all of her cabinets.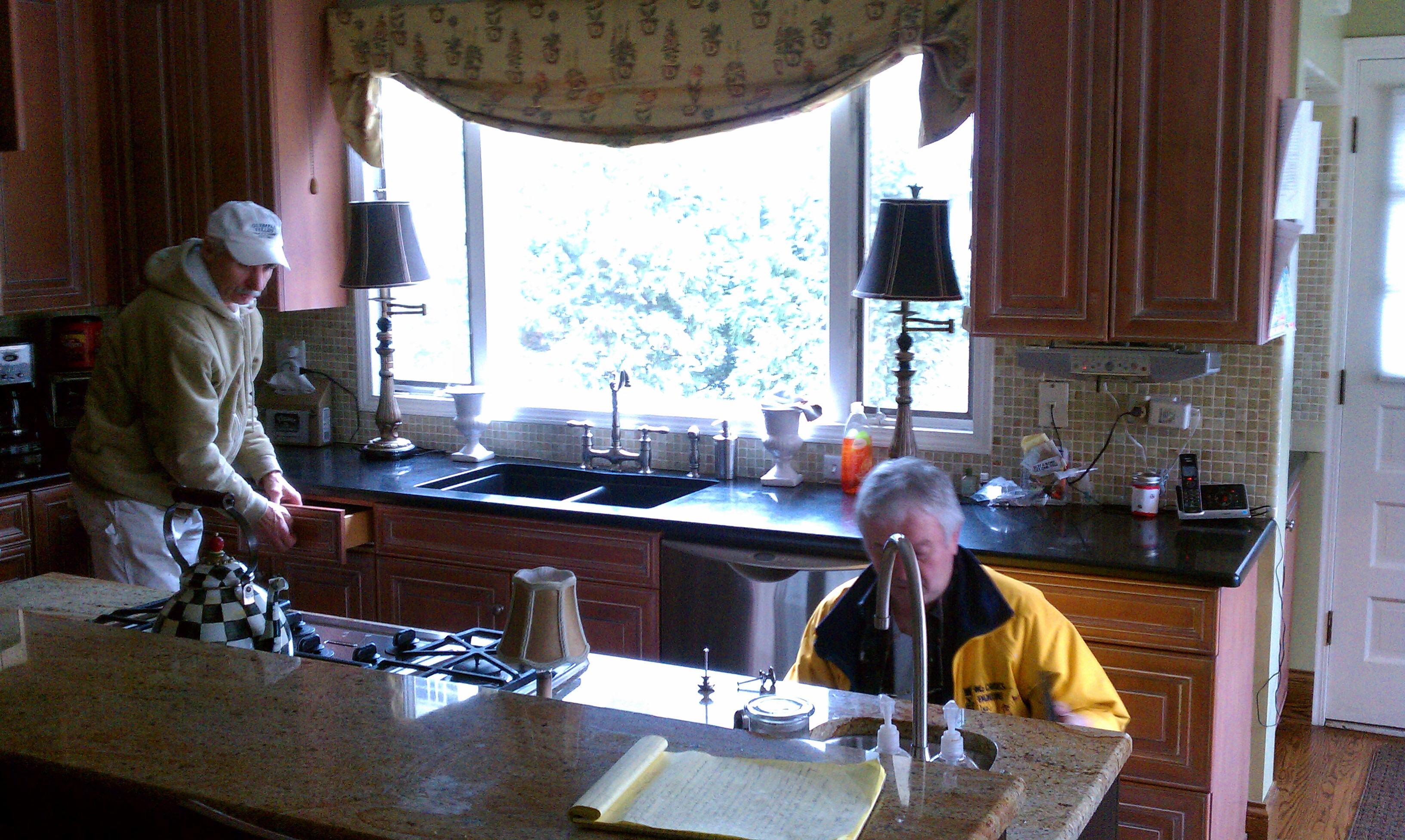 Here's Photos of the Prep Process
All areas are covered in plastic or canvas drop cloths to protect the surrounding areas. Cabinet fronts are taken off sight for preparation or prepared on sight in an agreed upon area.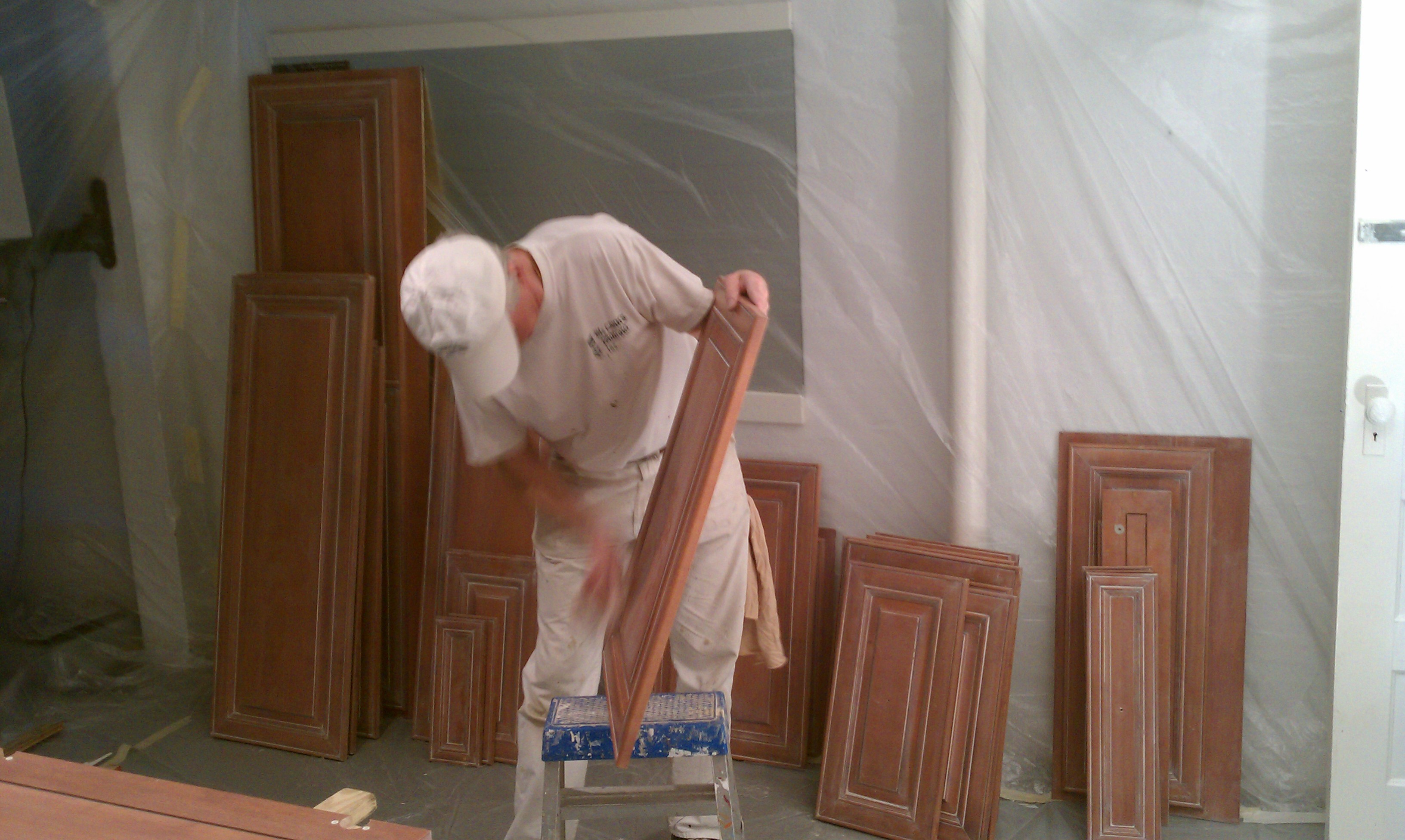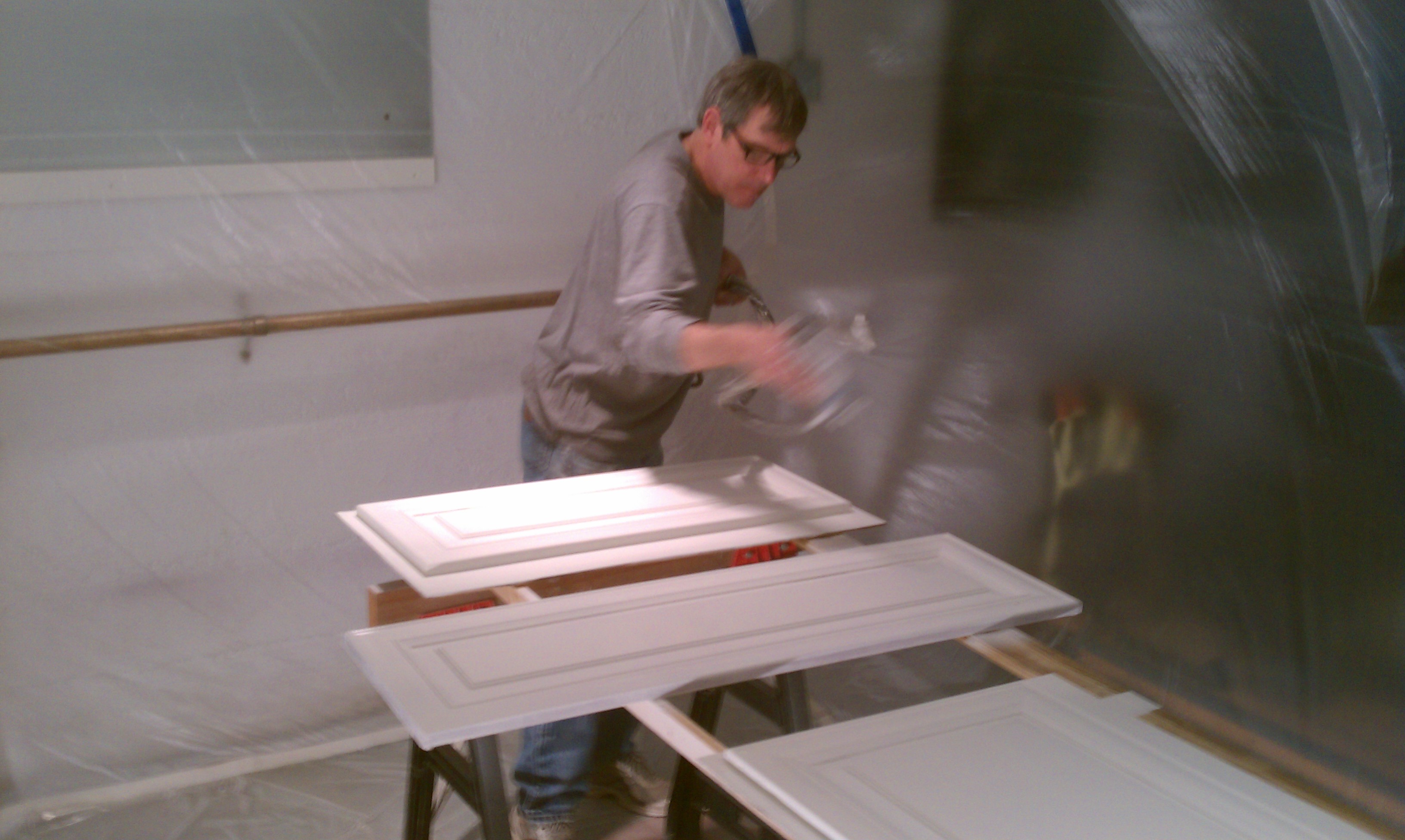 Here's the After Photos
The customer saved thousands of dollars and has a new, up to date cabinets that improve the overall appearance of her kitchen. They couldn't have been happier!